With so much construction and property development taking place in Brunswick County, it's no surprise that the local real estate market is continuing to grow stronger by the day.
According to statistics released recently by the Brunswick County Association of Realtors, residential real estate in the area has demonstrated continued growth and strengthening throughout the month of April.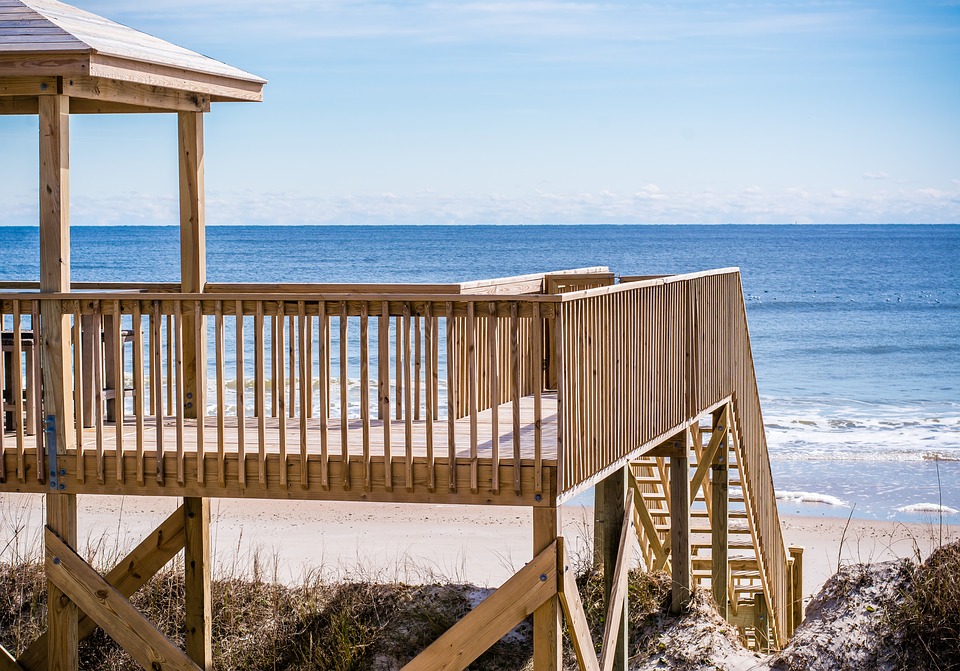 "The market is hot in Brunswick County as a whole, and the hottest areas are Leland, Southport, Oak Island and Carolina Shores."Cynthia Walsh, CEO Brunswick County Association of Realtors
Cynthia Walsh, CEO of the Brunswick County Association of Realtors, recently discussed the trend of stronger real estate around the North Carolina coast – "Brunswick County's real estate market continues to trend in all the right directions … the number of units sold, average sales price and total sales volume all rose while new listings are down."
Brunswick County's absorption rate, which measures how long it would take to sell all inventory if sales continue at the current pace, continues to hover in the seven-month range and is down 20% from this same time last year. Walsh stated that this means the market is seeing more sales and fewer listings.
Walsh concluded with an optimistic outlook, saying that "Brunswick County's real estate market is hot, and we only expect it to get hotter as we move into summer."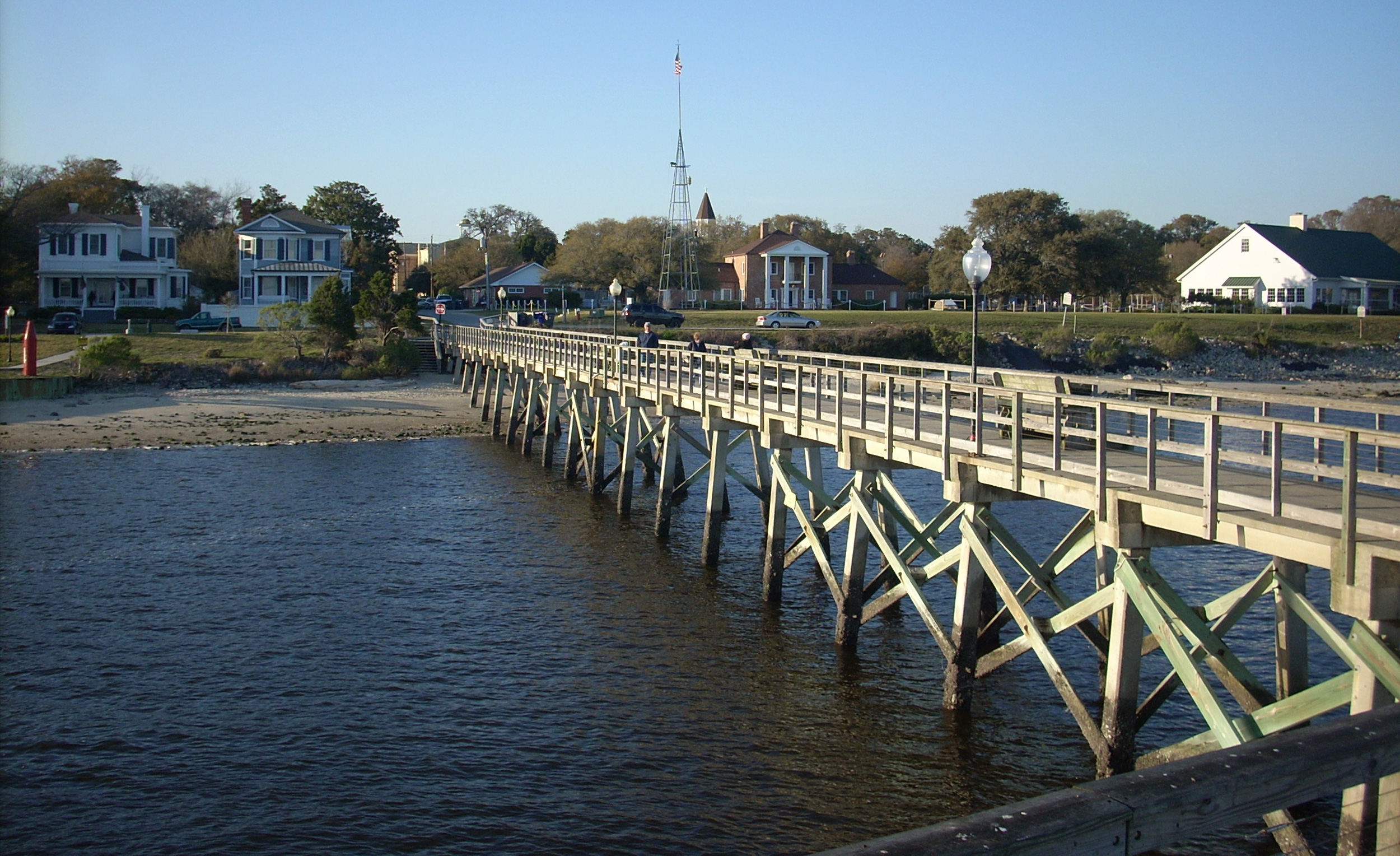 With the market growing more and more accessible to all sorts of residents, a new mixed-use development is sure to provide greater access to shopping, dining, and luxurious residential living just minutes away from the beautiful North Carolina coast.
Pine Forest Plantation of Oak Island is one of the newest and most exciting developments to come to the Brunswick County area. Once complete, the local community will be able to enjoy new and exciting options in dining, shopping, and recreation – all conveniently localized on a beautiful and pedestrian-friendly campus. With more than 2,000 acres of recreational space, the campus of Pine Forest Plantation will be the perfect place to spend a day with the family – from biking, hiking, shopping, eating, relaxing, and so much more.
Pine Forest Plantation will offer housing options for younger families and individuals seeking a wholesome and engaging experience in their own community. The massive campus will eventually feature hundreds of housing options, from single family homes and townhomes to luxury apartments, all just steps away from dozens of popular shopping and dining options.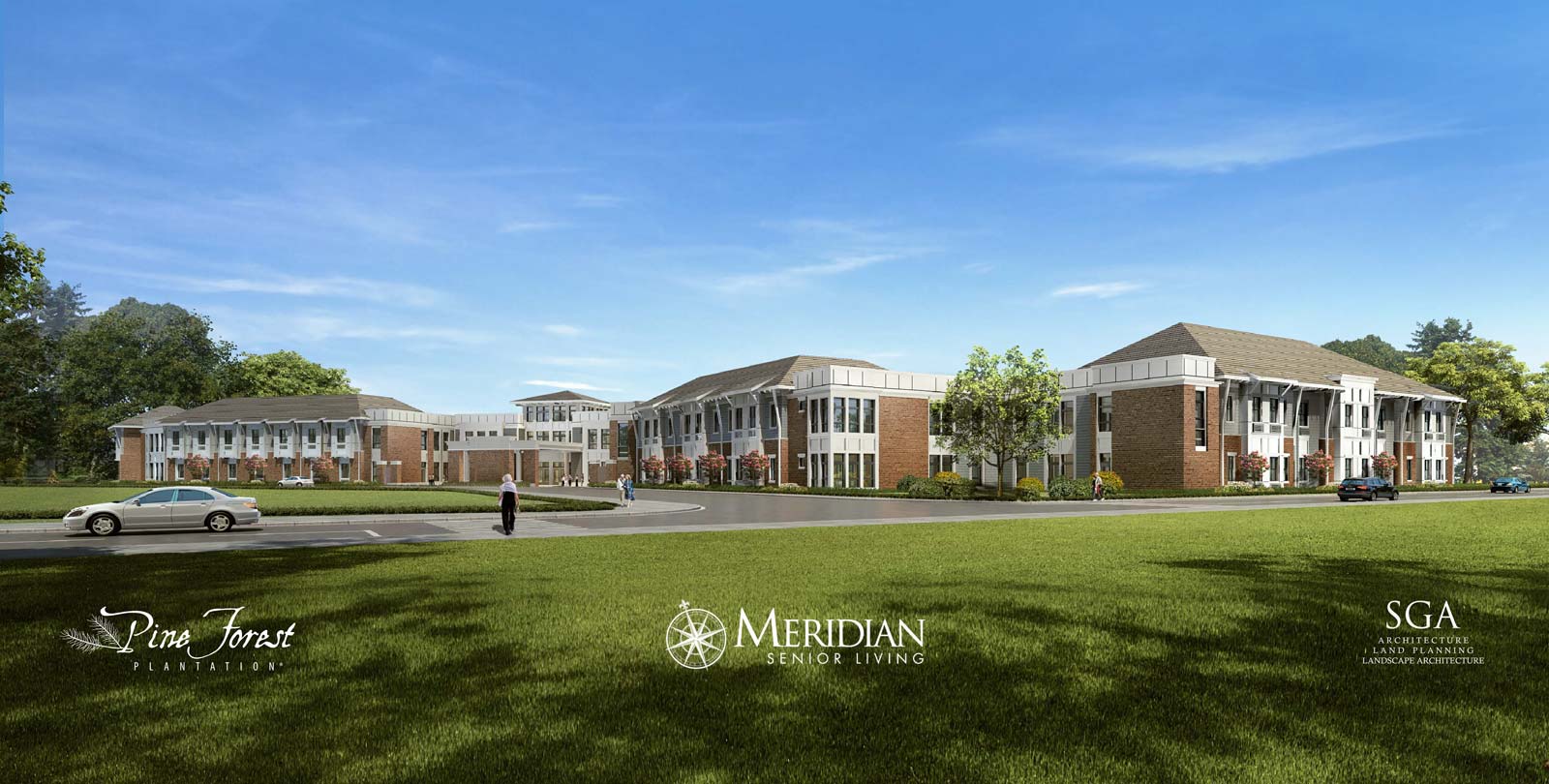 Pine Forest Plantation will also feature a new, top-of-the-line continuing care retirement community. In a partnership with Novant Health and Meridian Senior Living, Pine Forest Plantation plans to build hundreds of residential units to provide high-quality, integrated healthcare across the spectrum of senior needs. Due to the nature of this model, facilities like Pine Forest offer a huge variety of amenities to cater to such a wide range of interests and abilities. The average continuing care retirement community will include features such as swimming pools, outdoor recreation, gyms, continuing education, as well as community events and gatherings. Social events take place on campus as well as around town, where residents may enjoy a night at the theatre, trips to shopping malls, and food from local restaurants and bars.
A retirement community like Pine Forest Plantation is structured to offer physical, social, and intellectual stimulation so seniors can stay sharp as they age. Highlighting health and wellness as a crucial component to quality of life allows seniors to focus on enjoying their retirement rather than stressing about their health. Housing options often include houses, cottages, or townhomes for independent living communities, as well as apartments for assisted living and memory care.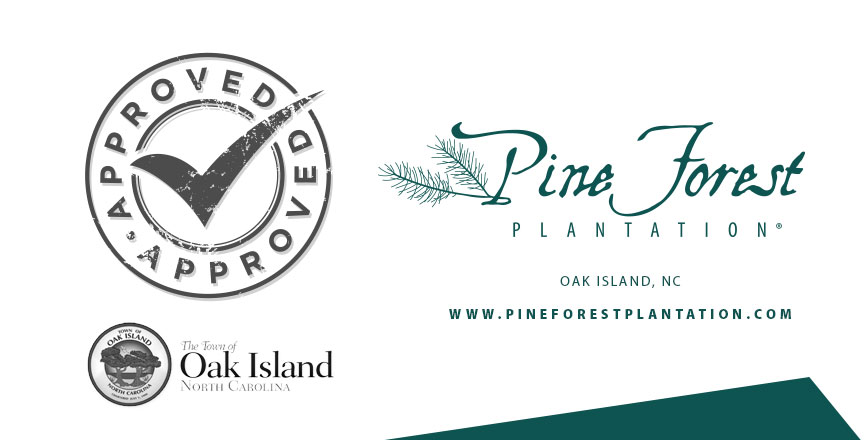 For more information, residential home sales, and commercial real estate inquiries, contact us today.