Coastal Historical Landmarks and Museums
The North Carolina coast is home to numerous historical landmarks and museums.
For the history buff that is always trying to gain knowledge about our fine state's history, he/she will never run out of historic sites to visit. We have gathered only a handful of landmarks and museums that are nearby the Pine Forest Plantation.
---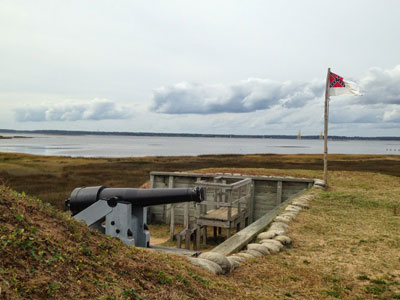 The Fort Fisher Historic Museum
The Fort Fisher Historic Museum allows you to travel back in time to the Civil War. Fort Fisher kept North Carolina's port of Wilmington open to blockade-runners transporting goods to Confederate armies inland. By 1865, Fort Fisher was the only remaining supply route for Robert E. Lee's Army of Northern Virginia. Today only 10 percent of the original fort still stands. All tours begin in the visitor center, where tourists watch a video presentation about the history of the fort.
General Beauregard Shipwreck
A few miles north of Fort Fisher, you can visit the General Beauregard Shipwreck. The General Beauregard was originally built to function as a coastal ferry but was later used for blockade running. The ship was on its seventh attempt to run blockade when it was stopped short of Fort Fisher and destroyed. During low tide you can see parts of the vessel and there is a gazebo with multiple boards with information about the shipwreck. Listed in the National Register as part of an archaeological district, this wreck is nationally significant.
---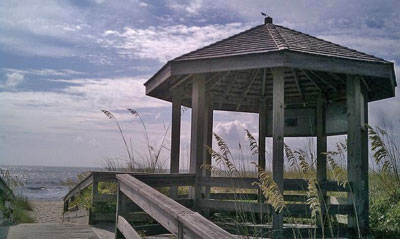 ---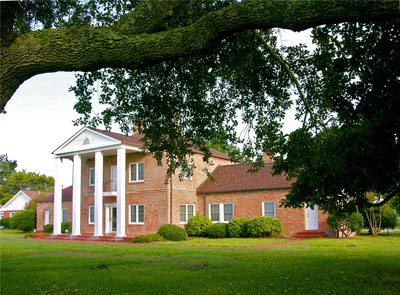 Fort Johnston-Southport Museum and Visitor Center
If you take a sixteen-minute drive southeast of the Pine Forest Plantation you can visit the Fort Johnston-Southport Museum. Fort Johnston was built by the British in 1748 to protect from Spanish and French attack. The Fort served 250 years of federal service before being turned into a museum where tourists can view original documents and artifacts. Visitors can choose to be given a tour, or take a self-guided tour. The museum also functions as a visitor center for information about the area.