Pine Forest of Oak Island has committed a cash contribution, land, and public access easements necessary to complete the $17 Million Dollar Brunswick County Greenway Trail project.
Oak Island, NC, July 20th, 2018 –  In a public-private partnership effort, Brunswick County, with support of Pine Forest, Boiling Spring Lakes, and Oak Island,  has submitted an application for the Brunswick County Greenway Trail BUILD Grant on Friday, July 20, 2018.
The grant application include almost 130 letters of support from private citizens, local businesses, local municipalities, NC Department of Transportation, and both local and state officials. The total budget for the project is estimated at $17,040,635.67, with over 12.5 miles of a multi-modal off-road greenway trail connecting municipalities of Oak Island, Boiling Spring Lakes, and St. James.
The Pine Forest team including Mark Brambell, Kevin Henry, and David Davis, along with owner and developer Tommy Sofield, worked in collaboration and support of the project along with the county team lead by Kirstie Dixon and Jennifer Dickinson.
In a letter of commitment to the project, Tommy Sofield had this to say: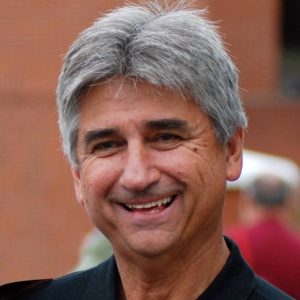 "As owner and developer of Pine Forest of Oak Island, the southeast's only Active Living Adult Farming Community with Integrated Progressive Care, I am writing to not only confirm support for, but to also detail our contribution to the Brunswick County Greenway Trail. We at Pine Forest are excited to be a part of this collaborative effort involving local stakeholders including Brunswick County, Oak Island and Boiling Spring Lakes.  Furthermore, with residential housing in excess of 2,500 units planned for our active adult community, the Greenway Trail is consistent with the healthy lifestyle we're promoting."
---
Learn more about the features that make Pine Forest unique:
---
Connections to the Community
The Greenway Trail is slated to consist of 10' wide hard surface asphalt pathways, and will be constructed of raised boardwalk when crossing wetland or environmental sensitive lands. The trail, as planned, will traverse undeveloped pinelands, wetlands, conservation lands, a lake, residential neighborhoods, and commercial districts. Pedestrian crosswalks will further benefit the county and public access with connections to NC Highway 211 (Southport-Supply Road), NC Highway 906 (Midway Road), and NC Highway 87 (George II Highway).
A southwestern connection will interconnect many public amenities within Pine Forest of Oak Island community. This will include the commercial town center with Novant Health, Affinity Living Group independent, assisted and memory care facilities, along with other future healthcare providers, farmers market, and the farm. The proposed NC HWY 211 connection will connect trail access to Midway Commons with Lowes Foods grocery store, and will bring many benefits to quality of life for the County, including access to jobs and recreation opportunities, improved health and wellness, preservation of scenic view sheds, beautification of roadways, and protection of the natural environment.
The trail has garnered the support of the NCDOT, Cape Fear Rural Transportation Planning Organization, and the Brunswick Transit System. These organizations recognize the enormous value that this project would have on the region's transportation system and the importance of Pine Forest's commitment.
A Unique Place to Retire
Pine Forest of Oak Island is a master planned Active Living Adult Farming Community with Health & Wellness integrated into the fabric of our community. Our coastal Carolinas location offers residents a very unique amenity set. Apart from the benefits of living in the beach community of Oak Island and neighboring Southport, Pine Forest offers the Medical Campus, a future Town Center with restaurants, shops, and entertainment along with traditional amenities including a clubhouse, aquatics, and fitness center with tennis and pickleball. The active retirement community will offer many miles of running, walking, and biking trails that compliment an active lifestyle along with fresh water lakes for fishing, boating, and more. The Brunswick County Greenway Trail will traverse the center of Pine Forest, linking these amenities with the greater community.
One of the most unique aspects is the community support Farm that will offer an array of berries, produce, and more to local residents. Those living in the community can participate as much as they would like from observing a professionally managed farm, or by planting their own garden.
Developer Tommy Sofield:
"We applaud the County's commitment and due diligence efforts toward constructing the 12.5-mile off-road multimodal greenway trail connecting local municipalities of Oak Island, Boiling Spring Lakes, and St. James together for open public use increasing the health and wellness of the community, enhancing local safety moving pedestrian and bike traffic off major highways and thoroughfares, and further supporting local business and further promoting future economic development in the area.
Individually, these are each outstanding milestones for the County and local rural community, but together they will deliver a great benefit for the Brunswick County population for years to come. Our commitment of land applicable soft costs, administration, physical and capital resources, combined with those of our local partners clearly illustrate our dedication to this project. Rarely does the opportunity exist to construct such an integral amenity for the entire community. We are honored to play a central role in this effort and are available to discuss further as needed."
Join the Community
To learn more, visit www.pineforestoakisland.com to sign up for email news updates, and to be notified of community updates and residential opportunities. Commercial, Medical, and Contractor interests are encouraged to contact Pine Forest Plantation at 866-667-9784 to discuss future development opportunities and commercial space availability.
Brunswick County Greenway Trail Partner Info
---
Learn more about Brunswick County at http://www.brunswickcountync.gov and the Brunswick County Greenway Trail plan at www.brunswickcountync.gov/planning/trails/ or by phone at (800) 442-7033
Novant Health Family Medicine Pine Forest is open Monday through Friday, 7 a.m. to 6 p.m. For more information or to schedule an appointment, visit NovantHealth.org/FamilyMedPineForest or call 910-454-4032.
For more information about Affinity Living Group, please visit AffinityLivingGroup.com.
---
©2018 All Rights Reserved – Equal Housing Opportunity. Void where prohibited. Oak Island Lighthouse and beach-front coast line as shown is part of accessible public beaches and not part of advertised development property. Oak Island Beaches are a short 5.2 mile drive from the site or just 7.7 miles to historic Southport, NC coast. This is not intended to be an offer to sell nor a solicitation of offers to buy real estate in Pine Forest of Oak Island by residents of Connecticut, Hawaii, Idaho, New York, New Jersey, and Oregon, unless registered or exemptions are available, or in any other jurisdiction where prohibited by law. Pine Forest is in construction phase. Homes and amenities are an artist's rendering based on current development concepts–subject to change without notice. No guarantee is made that the facilities depicted will be built, or, if built, will be of the same type, size or nature as depicted.