Pine forest was recently featured in the State Port Pilot, where our developers discussed our plans for the coming year. We're excited to announce that the berry farm and single family residential homes have moved into their next phase, the groundbreaking. The area for the homes is between the neighborhood market place and the independent living areas. The berry farm will grow blueberries and strawberries, adding to the eventual farmer's market.  This is year is going to be busy, as the announcement of these new homes is just the beginning.
In addition to single family homes, we'll be breaking ground on a roadway to connect Novant Health Clinic to the single family and assisted living sections. We've also partnered with Novant for our Affinity Living Group site. The group site will add assisted living and memory care to Oak Island. Soon, we'll announce reservations for our single family homes. Consequently, customers can join our mailing list by contacting us to be updated on availability. Further in 2018, we will be expanding the medical campus, adding to the Town Center, constructing the walking, biking, and nature trails, and park system.
 Single Family Residential Homes Concept Plan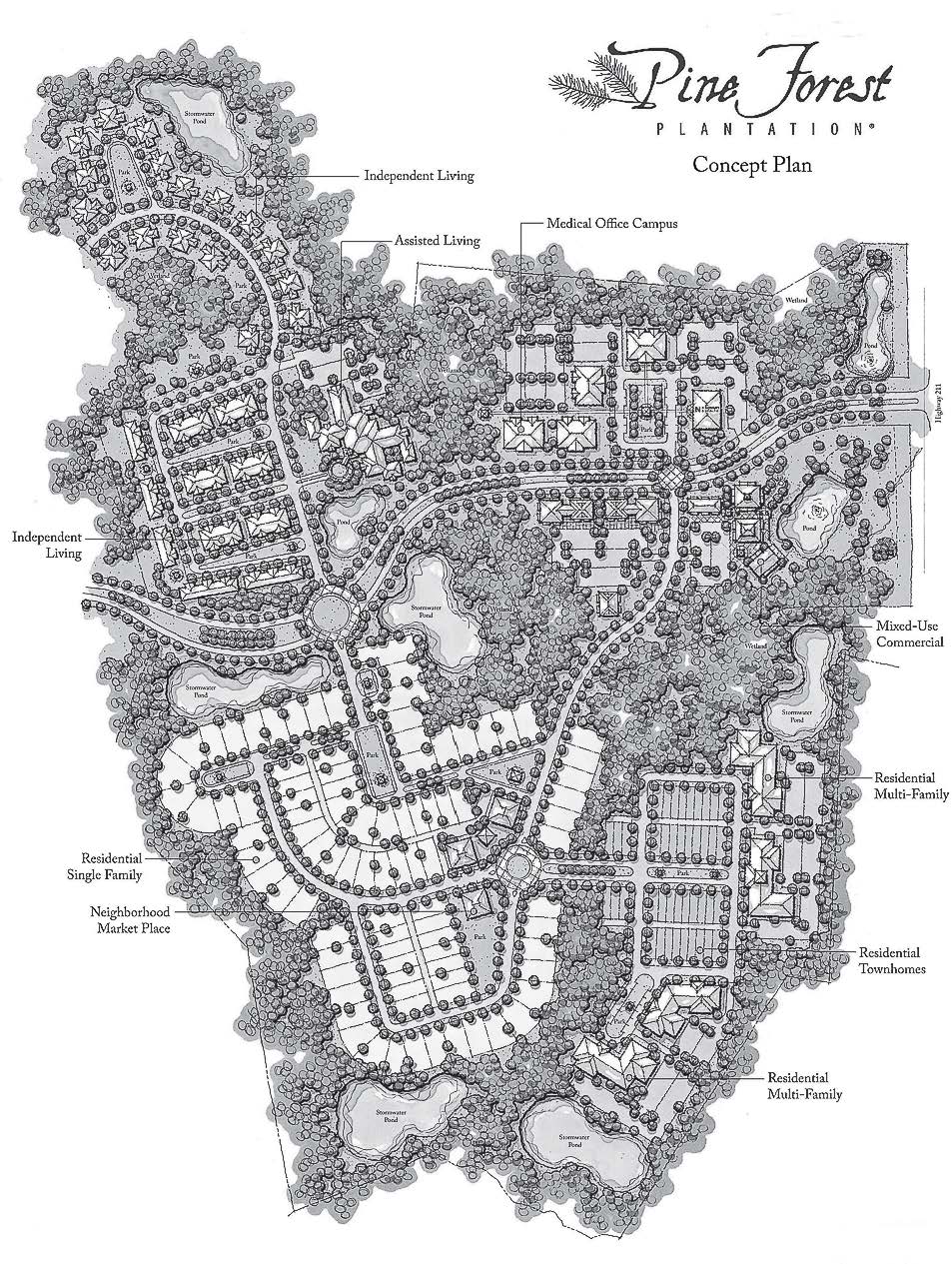 Currently the Brunswick Planning Community is reviewing the plans for the single family homes. Talks are going well and the concept plan premiered in the State Port Pilot are indicative of the final product. Novant Health partnered with Pine Forest last year in October. Together we plan to offer assisted living facilities and a memory care center this year.  Throughout our 2,000 acre development, residents will have everything they need or want nearby. Pine Forest Plantation facilities will be accessible by golf cart and motor vehicles for convenience. If you have any questions feel free to contact us.